Do you feel that you should be paid much more than you currently are?
Do you think you ought to get promoted faster to higher levels of management?
---
The majority of employees in any organisation clock their 9 to 5 everyday thinking that just doing their job and their number of years in the company will get them the promotions and higher increments they want.
Nothing could be further from the truth!
Less than 5% of professionals know exactly how to leverage the corporate world to their advantage in an ethical manner to get promoted fast and earn great increments like clockwork.
Every year they get fancier designations and a higher salary. They are the winners. And they play by a different set of rules.
Until now you were not privy to the rules that have been kept within a close set of people and helped propel them to stratospheric heights of success. This course changes all that.
"The Rise To The Top" is a unique course that brings together eight top experts who guide you on how to become a corporate superstar.
In these lessons you'll learn everything you need to know to change the trajectory of your professional growth so that:
1. You get promoted faster.
2. You earn much higher increments
If that sounds like fun, read on...
Click the little arrow button above to see the whole course curriculum.
Your Instructor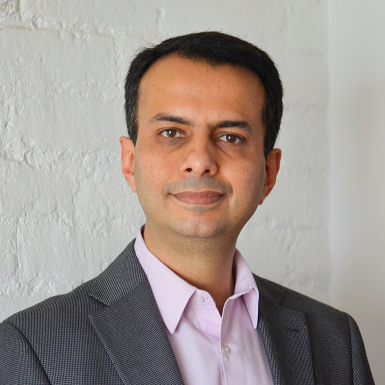 ★ Vikram is a seasoned marketing professional and online entrepreneur with 25 years experience. He began his career in advertising, worked at Unilever, Johnson & Johnson, Nokia and went on to become the Chief Marketing Officer at Akzo Nobel and Cargill.

★ He has created the world's only online platform called the Get Ahead Fast Academy where he's interviewed senior HR Directors from Citibank, Unilever, Coke, Pepsi, Microsoft, GE, Amazon, American Express and many others to coach job seekers on successful job search and career management. The site has 100+ video based lessons.
If you're happy with your 2 - 5% annual increments, don't even bother signing up. You're satisfied with your current status and this course is NOT for you.
But if you're ambitious and want 10%, or 20% or even 30% increments with promotions like clockwork, then do yourself a favour and sign-up for the course before admissions close.
This will be the single best investment of time you'll make for your career - guaranteed!
This course is not open for enrollment.