No matter which company you are currently working for, and what your educational pedigree is - if you're searching for a new job, you need professional help.
The Indian job market is very competitive and over one million job seekers enter the market every month! (Source: LinkedIn)
See the competition below. Here's just one example: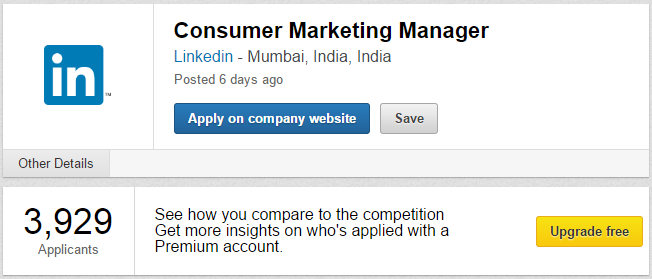 Only one candidate will be selected from over 3,929 applicants!
You'll find such high competition for most good jobs in top MNCs in India. This is the #1 reason why you are not getting called for interviews.
Here's another example. This is an actual ad by LinkedIn: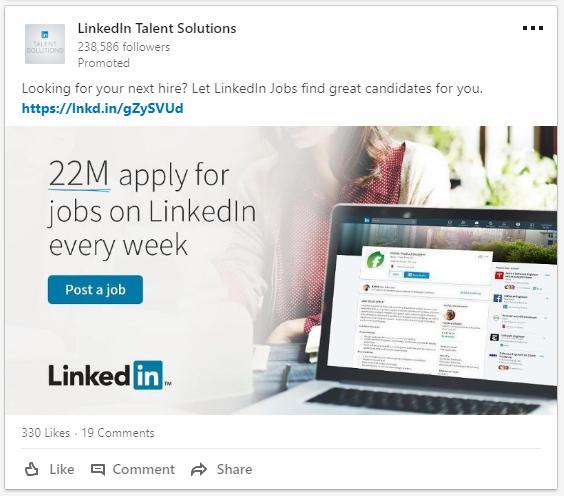 22 million people apply for jobs on LinkedIn every single week!
Honestly, what are the chances of your resume getting seen, let alone shortlisted in that number? It's like a needle in a haystack.
So the question is, if you're a serious job seeker - what are you going to do about it?
The Dream Job MasterClass is the best and fastest way to discover how to play the winner's game and beat this competition.
This is a step-by-step program with 15 senior HR Directors from top MNCs on all aspects of job search, the hidden job market and so much more.
By the end of this course, you'll be in total control of your job search and light years ahead of your competitors.
You'll have:
i. A pipeline of leads
ii. Calls to interviews
iii. You will be acing them with complete ease.
iv. You'll also learn how to negotiate a good raise and make an awesome impression in your new job.
Cool?