WELCOME!
Hi! I'm so glad to see you here.
If you're wondering what the 'Get Ahead Fast' site is all about then read on...
It's your destination on the internet, if you are a corporate professional in junior or middle management looking for a much better job.
One that's just right for you.
If you want to know:
What's the hidden job market all about?

How do I tap into it?

Why am I not getting calls for interviews?

Help! How do I improve my resume?

...and so much more
The courses in the Get Ahead Fast Academy teach you exactly what you need to know - just when you need to know it. No fluff, no gyan sessions.
You'll go from learning the basics of resume writing and LinkedIn creation to a step-by-step strategy for developing a rock solid job search plan in weeks, to position you far ahead of the competition.
Why is this site called "Get Ahead Fast"?
That's because job search is a battle of wits, determination and persistence. It's like a game of chess involving strategy and flawless execution.
You need to master that game to get an awesome job in today's tough and complex hiring environment where companies are spoilt for choice everytime they release a vacancy. Within days they are flooded with hundreds of resumes for just one position!
This site, the courses, blog and the soon to be launched podcast teach you how to get ahead of the competition to get jobs where you're respected for your talent, paid very well and do meaningful work. Would you like that?
---
ABOUT ME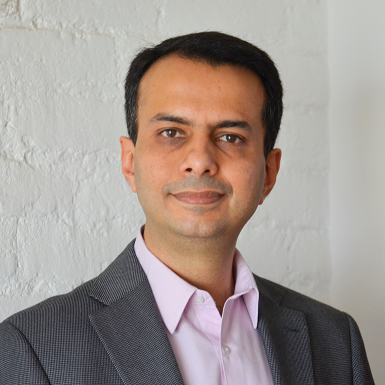 As your instructor, I have 26+ years of corporate experience at companies like Unilever, J&J, Nokia and many others. I've been the Chief Marketing Officer at AkzoNobel and Cargill Foods too. During my career I've interviewed dozens of candidates and have also been interviewed many times.
I live in Gurgaon with my wife, two teenage boys and our puppy Cooper who thinks he's my third son :)
If you want to get in touch with me click the 'Contact' link in the top nav bar. I'd love to hear from you.
"Your best is yet to come!" ~ Vikram Anand